Partner to all Leading OEM's and Component Suppliers in the Aero Engine Industry
Leistritz components are part of all modern aircraft engines across the world, contributing safety-critical components.
We support technological progress in partnership with our customers, driving innovation for performance, efficiency and reliability in aero engines of the future.
Our pledge is to provide high quality solutions and maximum efficiency.
Inspired by nature
Nature intuitively adapts the right strategies and forms. Everything is functional. That is why we look at nature with the greatest respect. So, too, high-tech production endeavours to combine light weight, high performance and sturdy design to achieve optimum results. For Leistritz Turbines Technology, this inspires us in warm and cold machining, shaping, forging, processing and perfecting.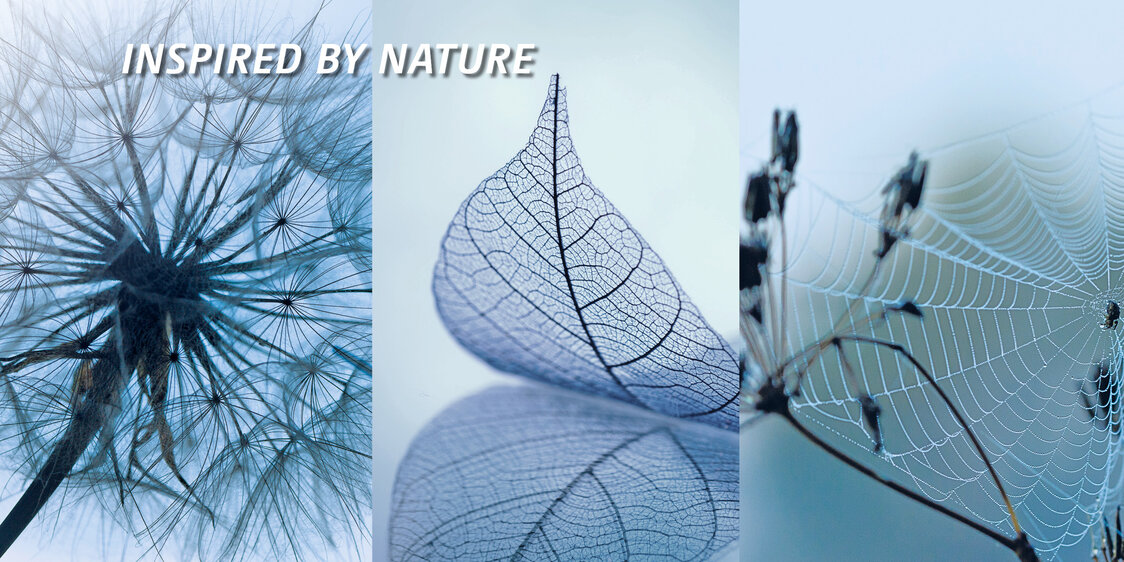 Aero Engine Aerofoils
We are specialized in manufacturing forged or ready-to-install turbine airfoils made of extremely tough materials such as high-temperature steels, titanium and nickel-based alloys. The focus is on compressor airfoils, achieving the exceptional geometric accuracy so important for power performance and reliability in aero engines.
Manufacturing aerodynamic airfoils with complex geometries and within extreme tolerances is our speciality.
Our product portfolio ranges from complex low-pressure rotor blades to smallest outlet guide vanes.
A cobweb is a masterpiece of natural precision – and an inspiration to us in achieving accuracy down to the smallest detail.
When manufacturing blades, we go to extremes, mastering precision in complex geometries and achieving the thinnest possible edge with various materials.
Aero Engine Disks/Blisks
Our production portfolio includes symmetrical rotational aero engine components such as full disks, rings, shafts and cones manufactured to absolute precision and up to 500 kg and of 1,200 mm in diameter.
Blisks, integrated blades and disks, make an important contribution in compressors performance. They are also part of our scope of supply.
To swim, a nautilus draws water into it's chambers to generate a jet propulsion effect. This perfect performance of the nautilus ensures regulation of lift.
Once more inspired by nature, symmetric rotational aero engine components made by Leistritz also achieve highest levels of performance.
Structural Parts
We manufacture structural components for aerospace and other applications in various sizes and specifications, from forged to machined final components.
Our portfolio encompasses forged annulus fillers made of aluminium alloys, brackets and bearing supports made of special steels and top lugs made of nickel-based alloys.
Many leaves are equipped with intricate, delicate multilayer structures designed for special purposes.
Leistritz Turbine Technology adapts this inspiration to structural components with complex geometries and high demands on effiency and reliability.
Ti­ta­nium Alu­minide (TiAl) Tur­bine Blades
Titanium aluminide is the alloy when taking light weight and high performance to the extreme. Leistritz Turbine Technology is specialised in forging and machining this very sensitive material requiring very high temperatures and slow forming rates.
We have developed a specific and patented isothermal forging process to master this challenge. Casting and forging results are then processed by special milling, grinding and testing technologies to deliver ready-to-assemble blades.
The notion of staying airborne lighter and longer and with less energy consumption finds its inspiration in nature itself. The seeds of the dandelion swirling through the air to carry them further and further away.

It's the same inspiration that drives Leistritz to reduce component weight for better performance in the air.
Metal Leading Edge (MLE)
Our MLE product group takes this component to the next technological level. Leistritz has earned a patent for ist unique technology that combines supreme material utilisation with cost-effectiveness and precision.
While quality is a no-compromising standard, innovative metal processing to achieve new standards in precision and cost-effectiveness represents a revolution. The path-breaking technology at Leistritz is using less material, achieving more complex edge geometries at less weight, with scalable sizes and at lower production costs than conventional methods.
The chestnut's thick, spiny cupule protects the valuable, fruit inside from unfavourable outside impact.

The same principle applies to Metal Leading Edge technology. It provides the fan blade with a unique protective edge to keep it safer for much longer than ever before.