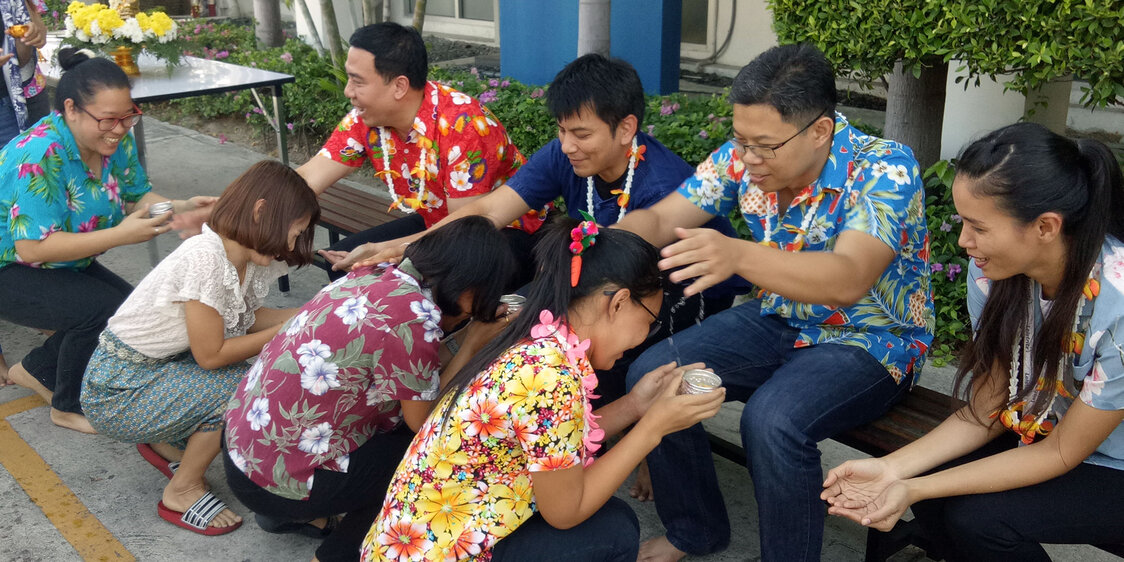 We wish all our colleagues, partners and friends a happy Songkran Festival!
Songkran is the traditional Thai New Year festival since the former time and it is celebrated mid-April. It is regarded as one of the most important traditions in Thailand, because it encompasses the three major values in the Thai way of life which are: family, society, religion.
It is also known as the Water festival: traditionally, people sprinkle scented water over Buddha statues. In the streets people celebrate a huge party by throwing water at each other in a friendly manner. This way they clean their bodies and minds for the New Year.
To express our respect to the Buddha image, our elder staff at Leistritz Thailand also poured scented water onto Buddha and their hands.
A beautiful tradition, don't you think?